Publication Proofreading
Standard Proofreading by Qualified Native Speakers
Proofreading and editing texts by qualified native speakers
Language corrections using the
track-changes
mode and additional comments
Fast turnaround
Competitive prices
We were fully satisfied with the proofreading provided by eCORRECTOR. Especially important for us appeared to be suggestions bearing on the merits of the physiological knowledge. These are rarely provided by other translation offices.



Professional team, experienced translators, fast response time, focused on customer service – advantages that make us want to collaborate.
I used eCORRECTOR's services several times – it is always excellent, fast and professional. It is an classy, recommendable company.
– prof. Zbigniew Sierota, Forest Research Institute: www.ibles.pl
We recommend eCORRECTOR especially because of their short realization time, efficient mail contact with the customer and professional attitude to each task.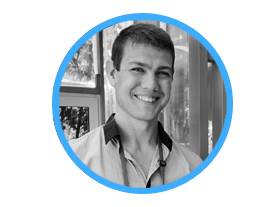 Mark J Hunt, PhD
Science manager
BSc (Pharmacology) King's College London

PhD (Pharmacology) Trinity College, University of Cambridge

Senior Postdoctoral Researcher, Institute of Experimental Biology, M. Nencki – Polish Academy of Sciences

15 years experience in scientific proofreading



archeology

biology

chemistry

physics

math

medicine

astrophysics

astronomy

biochemistry

biophysics

geography

biotechnology

dentistry
dietetics

ecology

economy

econometrics

pharmacy

finances

philosophy

geography

history

informatics

linguistics

modeling

law