Standard Proofreading
eCORRECTOR provides a service of proofreading by a native speaker, which ensures that all necessary adjustments are made to a translated text so that it reads clearly and professionally. Proofreading by a native speaker makes it possible to express the intended message in a natural manner. Only a person immersed in the target language and culture is able to adapt a text to a foreign language so as to make it sound completely natural for another native speaker. Our proofreading by a native speaker service ensures the information concerning your product or service will reach potential customers without any linguistic inaccuracies and will be conveyed in the clearest way possible.
Why proofreading by native speakers?
In many cases translation (if the translator is not a native speaker of the target language) is insufficient in terms of ensuring the intended meaning of the text is easily understood by target readers. Translations by proficient speakers of a given language are characterised by a high level of content-based and linguistic correctness; however, they are not always free from cultural inaccuracies, especially those one cannot learn about at school or during professional training. Ignorance concerning target culture, society or environment often leads to a distorted or even incorrect interpretation of the message. Additionally, texts translated by someone who is trained in the target language, rather than a native speaker of that particular language, can appear awkward to read or verbose to the target readership. These can result in a serious lack of professional appeal of a translated text.
High quality editing and proofreading
Our proofreaders hold relevant education, experience with specific topics and skills, confirmed by qualifications gained at international professional associations, such as the Society for Proofreaders and Editors. When entrusting your manuscript to our specialists, you can be sure that they will adjust the vocabulary, style and spelling to your target recipients.  
Native language
Our proofreaders 'mother tongue' is the language we consider their native language. We do not consider individuals with advanced linguistic qualification in a particular language to be a native speaker.
Fully localised text
Our proofreaders/translators usually live in their homeland, use their native language on a daily basis, are constantly exposed to it and react to any modifications.
Specialised

We typically cooperate with proofreaders and translators who specialise in a given area and are able to handle even the most complicated texts.
Qualified linguist
Our proofreaders hold relevant education, experience with different kind of texts and skills, confirmed by qualifications gained at international professional associations, such as the Society for Proofreaders and Editors.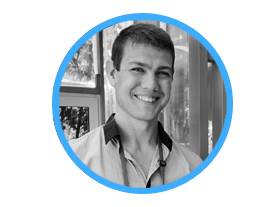 Mark J Hunt, PhD
Editor in Chief
BSc (Pharmacology) King's College London

PhD (Pharmacology) Trinity College, University of Cambridge

Senior Postdoctoral Researcher, Institute of Experimental Biology, M. Nencki – Polish Academy of Sciences

15 years experience in scientific proofreading



archeology

biology

chemistry

physics

math

medicine

astrophysics

astronomy

biochemistry

biophysics

geography

biotechnology

dentistry
dietetics

ecology

economy

econometrics

pharmacy

finances

philosophy

geography

history

informatics

linguistics

modeling

law
eCORRECTOR has successfully provided proofreading services (in almost all European language as well as Arabic, Chinese and Japanese) for many clients and institutions operating in a variety of business and science sectors.
We were fully satisfied with the proofreading provided by eCORRECTOR. Especially important for us appeared to be suggestions bearing on the merits of the physiological knowledge. These are rarely provided by other translation offices.



Professional team, experienced translators, fast response time, focused on customer service – advantages that make us want to collaborate.
I used eCORRECTOR's services several times – it is always excellent, fast and professional. It is an classy, recommendable company.
– prof. Zbigniew Sierota, Forest Research Institute: www.ibles.pl
We recommend eCORRECTOR especially because of their short realization time, efficient mail contact with the customer and professional attitude to each task.
If you would like to receive update on the most recent eCORRECTOR guidebooks and latest materials on scientific writing, please leave your e-mail.