Platforms, online courses and studies
This section presents on-line courses, training platforms and postgraduate studies devoted to scientific writing and publishing we strongly recommend. Those free-of-charge forms of learning prepared by universities or scientific publishers include videos, lectures, a lot of practical exercises, case studies, etc. Some of them also offer the possibility of maintaining contact with researchers all over the world and discussing certain issues live. You also get certificates confirming the fact of obtaining new knowledge.
If you are interested in workshops by Ecorrector please visit our Workshops and Training section
How to submit a paper?
Here is our second video entitled "How to submit a paper". This is a real-life example of a paper submission. We talk the viewer through all the key stages of the submission procedure. Although each journal is slightly different, the overall principles are the same. The video is aimed at PhD students or young postdocs who may never have seen how a paper is submitted or how this is done.


The video will cover:

Author instructions

Basic manuscript information

Cover letter

Merged PDF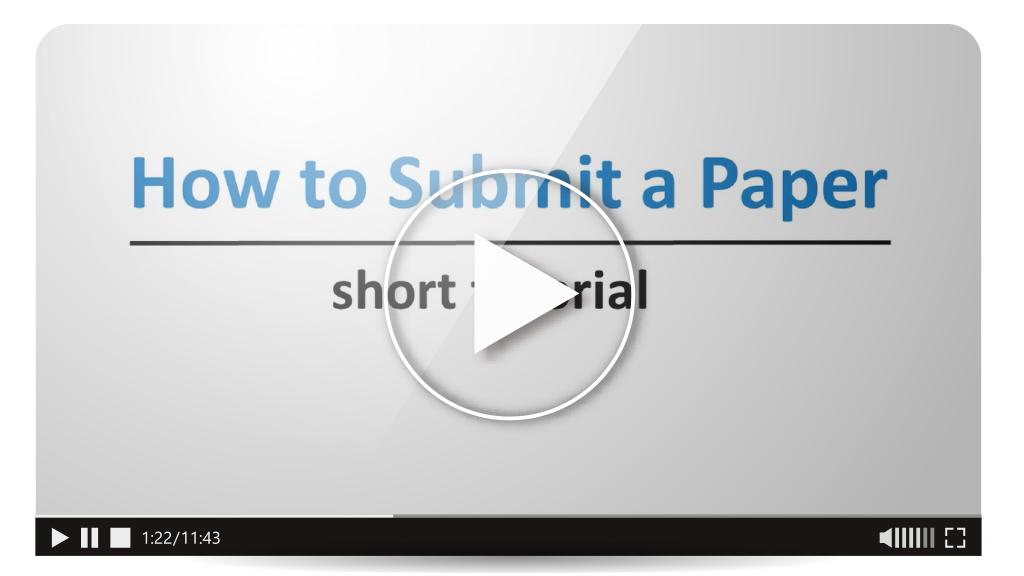 What happens when I submit my paper
This is an 18 min talk prepared by Mark J Hunt, PhD, about what happens when you click "submit" and your article is sent to the target journal. This talk is mainly for PhD students or young researchers who have not been exposed to submission procedures.
In this talk dr. hab Mark Hunt will cover:
The different stages from publication to acceptance

What is peer-review

Typical reviewer evaluation form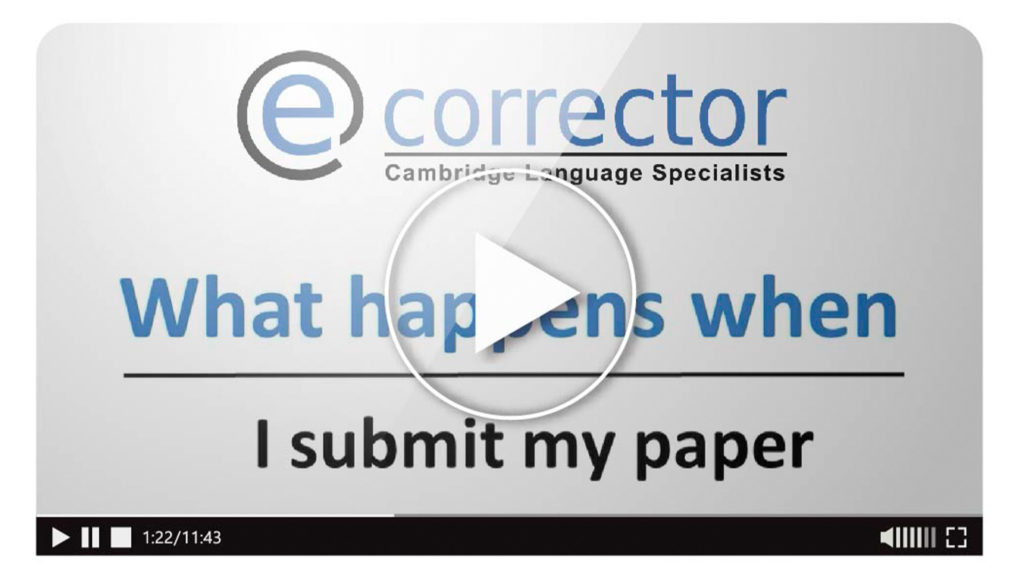 Writing in the Sciences -Self-Paced
Stanford University
A free online self-study course on academic writing created by academic teachers from Stanford University. The course contains 8 lessons units. The first four lessons teach us the rules of effective writing, show us examples of good and bad quality texts and give us tips on how to make the whole process easier for ourselves.The last four lessons take a closer look at main problems related to academic writing such as: co-authorship, the format of the original research paper, plagiarism, and reviews. During the course the participants watch video lectures, do quizzes and exercises and eventually take a final exam. There are also two optional activities, which involve writing a short text and submitting it to the review of other participants. Below you can find the topics of each individual lesson.
Table of Contents
Unit 1 – Introduction; principles of effective writing (cutting unnecessary clutter)
Unit 2 – Principles of effective writing (verbs)
Unit 3 – Crafting better sentences and paragraphs
Unit 4 – Organization; and streamlining the writing process
Unit 5 – The format of an original manuscript
Unit 6 – Reviews, commentaries, and opinion pieces; and the publication process
Unit 7 – Issues in scientific writing (plagiarism, authorship, ghostwriting, reproducible research)
Unit 8 – How to do a peer review; and how to communicate with the lay public
English Composition I
Duke University
An English writing course targeted at all those who want to improve their writing skills. The course features video materials, texts, case analyses and practical exercises. Below you can check what topics we will be dealing with in each week.
Table of Contents
WEEK 1 – The Writing Process
WEEK 2 – Critical Reading
WEEK 3 – Project 1: Visual Analysis
WEEK 4 – Revision Strategies and Visual Analysis Revision
WEEK 5 – Project 2: Case Study
WEEK 6 – Writing Cohesively and Case Study Revision
WEEK 7 – Project 3: Op-Ed
WEEK 8 – Crafting Powerful Prose and Op-Ed Revision
WEEK 9 – Transferring Writing Practices, Skills, and Knowledge to New Contexts
WEEK 10 – Writing in the Humanities, Social Science, and Natural Sciences
Science Writing Resources for Learning (ScWRL)
The University of British Columbia
A free platform featuring various materials on academic writing, which you can use without registering as a user. Much of the content can be downloaded and later used as a writing guide. Here you will also find quizzes which check your understanding of each topic as well as tips on style and English grammar.
The Elsevier Publishing Campus
An internet platform created by Elsevier – a world renowned publishing house, associating a number of prestigious journals devoted to medicine, exact sciences, life sciences or social sciences – which features free materials on writing and publishing scientific achievements. Registered users may find free lectures, interactive exercises and professional consulting. The platform provides access to a variety of texts related to writing scientific papers and publishing them in high-rank journals as well as preparing grant applications.Apart from writing-related issues, users may also find information on useful tools, such as ordering documents or creating lists of references. After completing each module, you get a special Elsevier certificate confirming the acquired skills. The platform is also a meeting place for scientists all over the world – they can establish contacts, share experience and exchange remarks.
Academic English: Writing Specialization
University of California, Irvine
The skills taught in this Course will empower you to succeed in any college -level course or professional field. You'll learn to conduct rigorous academic research and to express your ideas clearly in an academic format. In the final  Project, all the knowledge that you've gained over the span of these courses will culminate into an academic research paper on an issue of your choice.
5 courses (Grammar and Punctuation, Getting Started with Essay Writing, Advanced Writing, Introduction to Research for Essay Writing, Project: Writing a Research Paper) – follow the suggested order or choose your own.
Different types of tools: reading and practise exercises, quizzes and videos.
Projects – designed to help you practice and apply the skills you learn.
Certificates – highlight your new skills on your resume or LinkedIn.
On-line platform
NCBI (National Center for Biotechnology Information)
NCBI is a well-known database of scientific articles in such areas as medicine, biotechnology, genetics, biology, etc. On this platform you can find a number of learning materials in the form of webinars, videos, presentations, tutorials and guides. They could prove very helpful for optimal use of resources of the Center as well as using EDirect and PubMed. Any scientist in the field of biomedical research will certainly benefit from the platform prepared by NCBI
On-line course: 'Hands on Writing: How to Master Academic Writing (in the Sciences)'
Academic Life
A 6-Week Step-By-Step Online Course for PhD students and early career researchers who struggle with their writing and want to improve their skills. You can find here: weekly training videos, downloadable slides, worksheets and checklists and additional useful resources.
Scientific Writing
The University of Sydney
On this website you will find many very practical tips on writing in English. We can find here tips on grammar, preparation of science posters and oral presentations as well as writing articles. Free PDF guide contains tips on how to use the correct vocabulary in scientific publications, ways to shorten some impressions, the most common mistakes, correct punctuation, quoting and much more.
Learning platform/database of materials
The University Writing Center, Texas A&M University
This website is a real treasury for those willing to learn how to write scientific papers in English! You will find a rich database of materials on this activity, categorised into – for instance – academic writing, grammar, presentations, brainstorms and planning. Moreover, authors share various presentations regarding the preparation of abstracts, avoiding plagiarism, preparing posters, etc. Both young and experienced academics will surely find something of interest!
Database of materials about writing
The Royal Literary Fund
On the website of the British foundation that helps writers, we can find many useful materials about writing essays and scientific dissertation. They are in the form of text guides and videos, some are even available as an app. The materials will be useful to students, PhD students and all other people creating texts of various types.
Database of materials about writing – 'Develop your writing'
University of Leicester
An extensive database of materials on the subject of writing addressed mainly to students and young scientists. Here you will find text guides, video tutorials, presentations, online materials and many other sources discussing issues such as title selection, literature review, text formatting, planning and conducting scientific research, writing dissertations, essays, reports and scientific articles.
If you would like to receive update on the most recent eCORRECTOR guidebooks and latest materials on scientific writing, please leave your e-mail.