Our Native Speakers
Our proofreaders have received their doctorates from internationally-recognised Universities
Customer Care
We care for each author and can adjust to your individual needs
Strong Track Record
We have helped our authors publish in many prestigous international journals
Quality Control
Our head of proofreading individually selects our proofreaders
Mission statement: to provide language support to academics, whose first language is not English, and to break down any language barriers so that the content speaks for itself.
Proofreading by eCORRECTOR ensures that your text is grammatically correct, expressed in a clear way and concise way, and integrity of content is maintained. eCORRECTOR have a strong and successful track-record working with individual academics and directly with many scientific institutes within Poland. This means we are able to identify what is required for each individual text to raise the standard to publication quality.
Our Head of Scientific Proofreading, Mark J Hunt, received his PhD from the University of Cambridge, UK and has published over 20 academic papers and regularly serves as a reviewer for international journals. He has over 15 years' experience proofreading manuscripts and is well aware of the standards expected by editors and reviewers when evaluating submitted manuscripts. He has been based at the Nencki Institute of Experimental Biology, PAN, since 2007 and completed his habilitation in 2017.

At ecorrector, each text is treated individually. We carefully select the most appropriate proofreader based on the content of the specific text. We only use proofreaders who have met our strict standard of both academic and linguistic excellence.
We are so convinced about the standard of the proofreading we provide, that we issue a certificate of proofreading (stating the area of specialisation of the proofreader) with each full scientific manuscript submitted to us.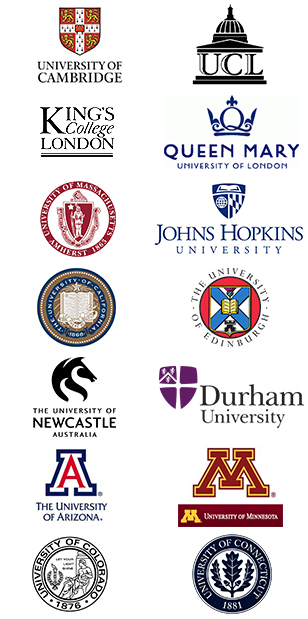 Excellence in Proofreading
Our expert proofreaders are native speakers of English who hold advanced proofreading qualifications and many are affiliated with specialist proofreading organizations, such as the Society for Editors and Proofreaders (SfEP).
Our subject matter experts received their doctorates from internationally-recognised Universities and most continue to work in the UK or USA. The vast majority are active researchers. We provide specialist proofreading in the following areas of science

Biomedical Science (molecular and cell biology, molecular therapeutics, biochemistry, pharmacology, immunology, genetics, neuroscience, microbiology)

Clinical studies (medicine, psychology, emerging infectious diseases)

Ecology (environmental science, botany, wildlife and fisheries)

Engineering (industrial, civil, chemical and bioengineering)

Chemistry (organic, materials and chemical engineering)

Physics, mathematics and geology
Many of our medical proofreaders are qualified Doctors of Medicine.
We also provide proofreading of manuscripts in other academic areas such as history, philosophy, sociology and management.
We are very proud of the academic excellence of proofreaders. Here are some of the universities where our proofreaders received their PhD's (or MBBS): University of Cambridge, University College London, King's College London, Queen Mary University of London, University of Massachusetts, Johns Hopkins University, University of California, University of Edinburgh, University of Newcastle, Durham University, University of Arizona, University of Minnesota, University of Colorado, University of Connecticut, Ohio State University.
Individual approach
All texts are treated individually. We assess each manuscript on an individual basis to determine which proofreader is best suited to proofread the text.
Head of Scientific Proofreading
Once proofreading is complete the final text is approved by our Head of Scientific Proofreading with any further changes or comments added at this stage.
Track-changes version
A track-changes version (changes highlighted) and a final version (ready-to-go) of the manuscript is sent back to the author, along with any comments which were raised at the proofreading stage.
Fast respond
If the author has any queries concerning the proofreading or would like clarification, they may contact us directly. We have a strong customer care ethos and listen to the needs of the authors who use our service. Messages are responded to quickly, typically within 30 mins and we have recently introduced a short feedback questionnaire so we can continue to meet and exceed the demands of our clients.
eCORRECTOR have an excellent track record of providing proofreading services to both individual academics and institutes. We are particularly pleased with the large number of authors who reuse our service which validates the high quality of service we provide.
We regularly proofread manuscripts that went on to be accepted for publication in a number of prestigious scientific journals including, PlosOne, Frontiers in Human Neuroscience, Journal of Neuroscience Research, European Journal of Pharmacology, Journal of Cardiovascular Pharmacology.
We are the main proofreader for the Scientific Journals of the Maritime University of Szcecin and are one of the recommended proofreaders for the medical journal Gynecologia Polska.
We have also recently been awarded a number of tenders for proofreading academic texts from institutes including the Institute of Nuclear Chemistry and Technology, Warsaw and Białystok University of Technology.
Ecorrector have also provided English proofreading for a number of other clients including Instytut Łukasiewicza, Tetex and a number of international businesses such as Sioen Industries.
At the beginning I'm very pleased to inform you that the paper you proofread previously has already been published and the reviewers made no remarks on the quality of the language. I would like to continue working with you and, if possible, use your language services again.

– dr inż. Karol Bronisz, Warsaw University of Life Sciences www.sggw.pl
We would like to thank eCORRECTOR, especially the proofreader and other people working on our paper for their valuable comments concerning the content, style and language. Our cooperation has been very satisfactory, as so far no editor has suggested any modifications of the English text you provided. Thank you very much. Please give our thanks to the native speakers' team, especially to Mark for such an excellent selection of experts.

– prof. dr hab. Zbigniew Sierota, IBLES – Forest Research Institute
www.ibles.pl
Thank you very much; as always, you've been not only reliable but also extremely kind. Best regards (I'll see you about my next paper)
Now I see why your company is such a favourite at my institute – whenever I ask someone about good proofreaders they always recommend eCORRECTOR.
Thank you very much, I have no further questions or doubts – the text has been proofread perfectly. Thanks to you at least one comment made by the reviewers – about the poor level of my English – has been responded to.
– dr inż. Mirosław Szydłowski, Warsaw University of Technology www.pw.edu.pl
Thank you very much. The text was impeccable and submitted on time.
– Prof. dr hab. Renata Bilewicz, The Faculty of Chemistry, University of Warsaw www.chem.uw.edu.pl