Our team
Professional Translation Services by Expert Native Speakers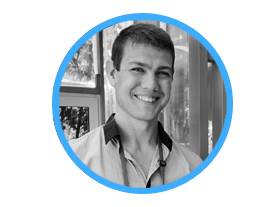 Mark J Hunt, PhD
Founder,
Dr. Mark J Hunt, co-founder of eCORRECTOR, holds a BSc in Pharmacology from King's College London and a PhD in Pharmacology from TrinityCollege, University of Cambridge. Mark has extensively published and reviewed in the field of biomedical science (Journal of Neuroscience, Neuroscience, Biological Psychiatry etc). He is fully aware of the high standards required for academic articles and has helped numerous scientists successfully publish their work. No matter the weather, Mark cycles 15 km each day. He also enjoys a good game of chess in his spare time. E-mail: mhunt@ecorrector.com Phone: (0044) 7884-977-809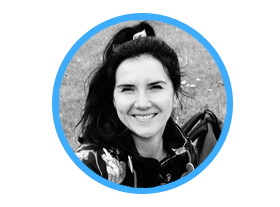 Dorota Sakowska, MBA
Director,
Dorota Sakowska, co-founder of eCORRECTOR, holds a Masters in International Relations from the University of Lodz and an MBA from the University of Monaco. Dorota speaks five languages, and has served as managing director of Sako-Expo for over 15 years. Drawing on her extensive business experience in international relations, she is fully aware of the high standards and clarity required to convey business content to the target audience. Dorota is a keen blogger as well as a tough player to beat at weekly badminton competitions. E-mail: dorota@ecorrector.com Phone: (0048) 602-224-277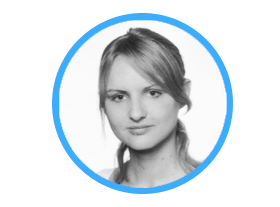 Agata Lena Sibilska, M.A.
Customer Care (Corporate Clients),
Words are her passion, holds a Masters in Russian studies. She loves books and it gives her a real fun. She likes to work with foreign languages because it is an incredible experience which allows to explore the culture, even staying at home. She likes to ride her motorcycle, and you can also meet her at the Hippodrome with her faithful steed-Domino. E-mail: info@ecorrector.com Telefon: (0048) 724 800 061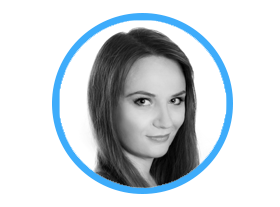 Magdalena Ochmańska, M.A.
Customer Care and Translation Manager,
She sees foreign languages as doors to new worlds. An M.A. in English is not enough, so she tries herself out in learning new ones, such as Hebrew. Comparing the experience of source and target readers is her passion, developed in the course of doctoral studies devoted to graphic narratives and the Witcher. She devours books, especially fantasy, but deeply enjoys outdoor activities and watching football matches as well. E-mail: info@ecorrector.com Telefon: (0048) 724 800 061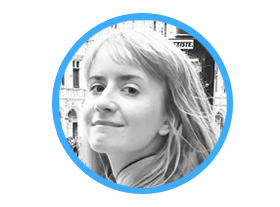 Agata Tychoniec, M.A.
Customer Care and Business Translations,
Agata graduated with distinctions from the University of Szczecin (specialisation: English Language and Literature) and School of Translation and Interpreting in Poznań. For Agata languages are a way of life; she also speaks fluent Spanish, French and Italian. Working as a translator and teacher makes it possible for her to share this passion with others. She loves travelling and finds it hard to sit still; if you manage to find her at home, though, she'll probably be experimenting in the kitchen or devouring another book. E-mail: info@ecorrector.com Telefon: (0048) 724 800 061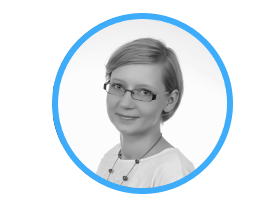 Justyna Cilulko-Dołęga, PhD
Scientific Customer Care
Justyna's greatest love has always been nature and science, so studying Environmental Biology was an obvious choice. In 2014 she received her PhD in Agricultural Sciences from University of Warmia and Mazury in Olsztyn. She has authored several scientific papers and communications and many popular-science articles. In addition she is a yoga teacher and organizer of workshops and personal development meetings. In her free time Justyna enjoys reading, writing articles, cooking vegetarian dishes, watching movies and spending time outdoors. E-mail: info@ecorrector.com Telefon: (0048) 607 770 235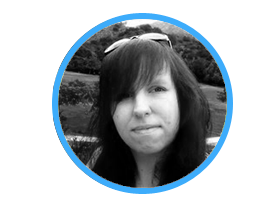 Milena Olborska, M.A.
Vendor Manager,
Milena is a UW English philology graduate who also completed SWPS postgraduate studies for certified translators. Her adventure with languages started with a simple need – reading books in their original version. She loves travelling, Polish volleyball and 1980s horror movies. Milena also volunteers at a foundation which helps fight leukemia. E-mail: info@ecorrector.com Telefon: (0048) 724 800 061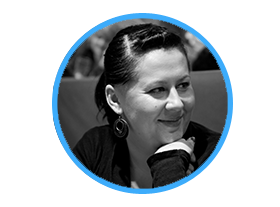 Małgorzata Durazińska-Wójcik, M.A.
Customer Service,
Gosia has extensive knowledge and experience in process and procedures of customer service. An economist by education, and social activist by passion, Gosia supports charities, especially those helping people fight cancer. After hours, she enjoys travelling and long drives to the sound of good rock music. E-mail: info@ecorrector.com Telefon: (0048) 724 800 061
We work with over 200 native speakers worldwide
Frequent request of reviewers for international journals

Natural language for promotion of products abroad

Communicate your ideas clearly to the target audience or market