Because of the growing demand of our customers, we decided to develop eCORRECTOR?s new service. Audio recording transcription is a solution that makes working on verbal statements much easier. We now offer services such as: interviews transcriptions (FGI, IDI, SSI), lectures, conference presentations, panels transcriptions etc.
Why would you waste time clicking play and stop on and on, just to write down the right sentence? Especially if the audio is low quality! eCORRECTOR will handle that for you. We already do PhD editing and proofreading, and now our specialist will take care of this exhausting process of audio transcription!
Interviews transcription redefined!
Thanks to the development of technology and AI, eCORRECTOR owns the most up-to-date software for automatic audio recording transcription. We are aware that those kinds of solutions still can cause trouble. That?s why we provide 2-step verification:
Automatic transcription.
Interview transcription performed by our specialist.
This way, we can achieve great results. If a certain fragment is difficult to transcribe or impossible to understand, we will set special marks and the explanation at the end.
We already provide transcription of all the conference languages (E.g., English, Polish, German, Italian, French, Spanish), but that?s not all! You can choose 1 of over 30 languages!
This service is mostly targeted towards institutions and universities; however, we hope our work might come in handy for students and lecturers that are exhausted with listening through countless hours of recordings. With your audio files transcribed, you can simply click ?search? in a text editor, to find exactly what you need! This is also especially helpful for journalists and conference organisers, that might save hours of tedious work.
If you have a recording that you would like to transcribe, send us a message, and we will be happy to prepare pricing free of charge for you.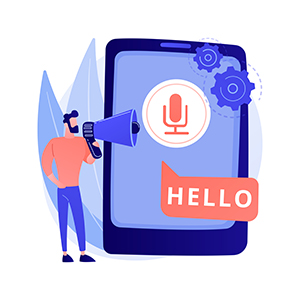 Thank you for reading this post! If you are interested in content regarding publishing academic papers, be sure to visit our website and social media profiles on Facebook, LinkedIn and YouTube.