There are many fascinating scientific events in the calendar, yet the 10th Geosymposium of Young Researchers ?Silesia 2017? stays out amongst them. It is tailor-made to help young researchers interested in all issues related to Earth Science to make their own way in the world of science.
The event is held on the 21st -23rd September 2017 in the ?Guido? Mine in Zabrze, situated in Upper Silesia. The location is unique ? this historical coal mine has a lot to offer tourists, even though it has not been operation for years. It is even possible to see raw coal along the way. Another tourist attraction offered by ?Guido? is a pub located beneath the ground, the deepest in Europe!
The Geosymposium is supported by various academic organisations and businesses including the journal Open Geosciences (formerly Central European Journal of Geosciences ? CEJG), Centre for Polar Studies, Geosfera, Institute of Meteorology and Water Management ? National Research Institute, Institute for Ecology of Industrial Areas, to name but a few. eCORRECTOR is very pleased to be amongst these prestigious sponsors.
The organisers engaged in the 10th Geosymposium of Young Researchers ?Silesia 2017? have planned a number of interesting points in the conference schedule as well as gadgets, such as the ones presented below.
We wish all conference participants a productive meeting. Hopefully, the event will inspire you to even more efficient and ground-breaking research!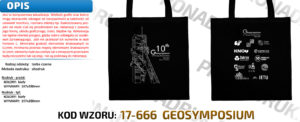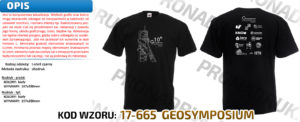 About eCORRECTOR: Mission statement: to ensure textually clear, grammatically correct and properly localised proofreading and translations by native speakers of the target language.
 eCORRECTOR has an excellent track record of providing proofreading and translations to individual academics, institutes and businesses. We are building a solid reputation and have a large number of customers who reuse our services as well as recommended it to others.