We are pleased to announce that
Cambridgeshire Prestige Awards 2020
for Translation Specialists of the Year has been awarded to eCORRECTOR Ltd.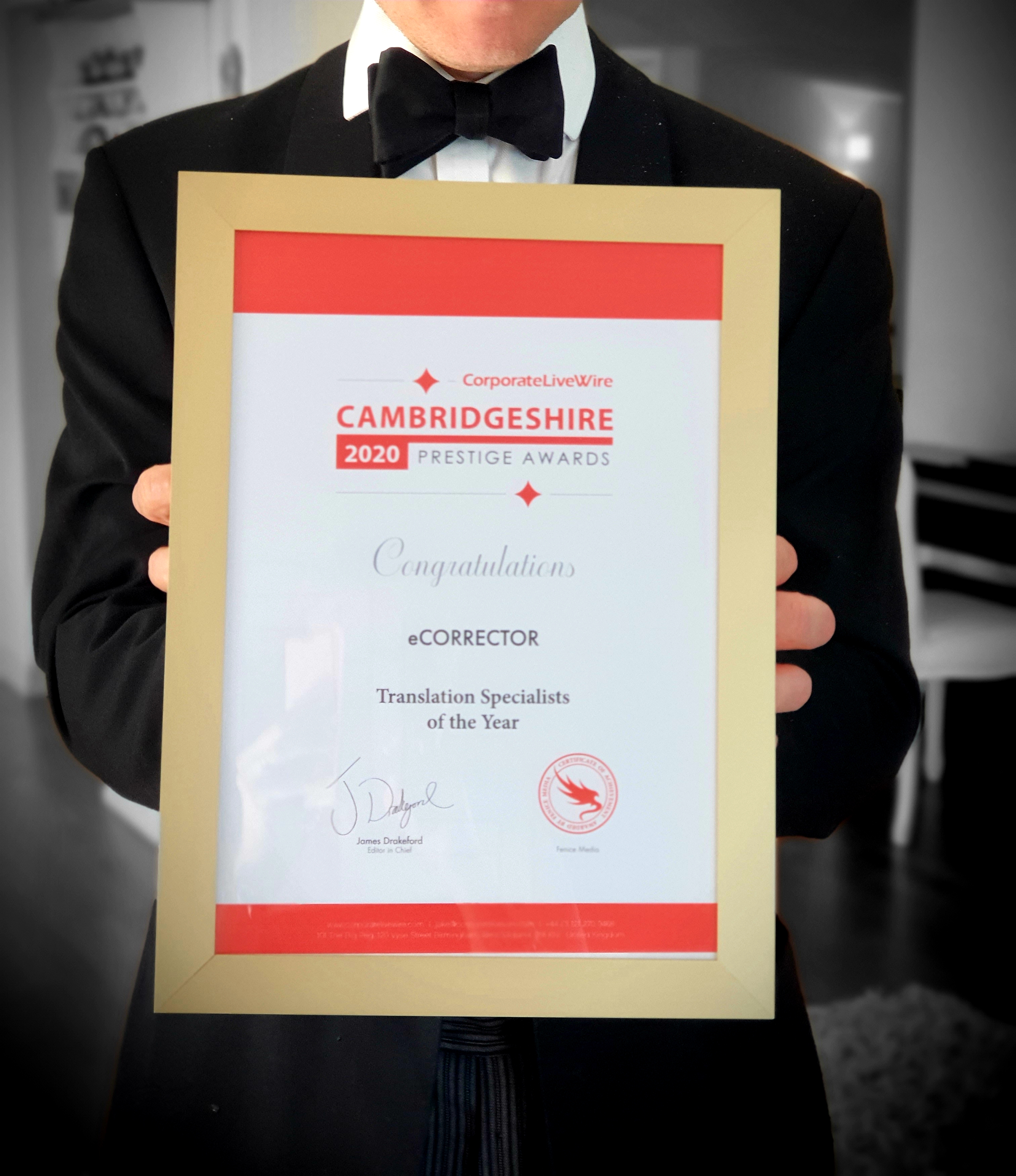 Cambridgeshire Prestige Awards is a regional award which recognises smaller, independent businesses that are successful and hard working on a local level.
eCORRECTOR provides specialist proofreading by native speakers of English who hold a PhD (or doctor of medicine degree) to scientists whose first language is not English. Our mission statement is to provide language support to academics to break down any language barriers so that the results speak for themselves. This helps facilitate publication in higher impact peer-reviewed journals where authors may be otherwise reluctant to submit due to potential language difficulties.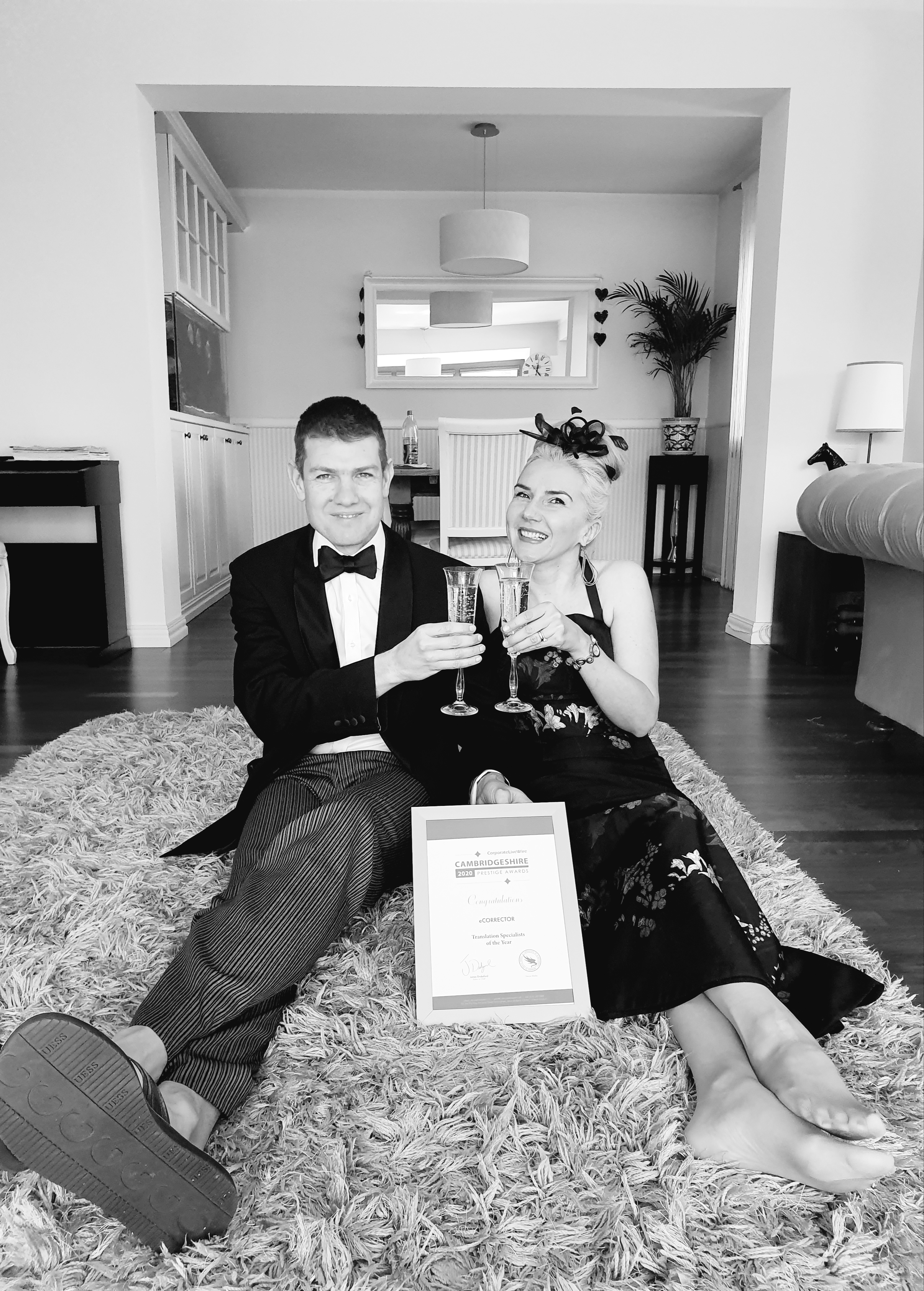 eCORRECTOR was established in 2014 by Dr (hab.) Mark Jeremy Hunt (Trinity College, University of Cambridge) and Dorota Sakowska-Hunt, MBA (International University of Monaco). Over the past few years, our business has grown primarily through word-of-mouth. We have built long-standing cooperation with a large number of academics, institutes, and universities who frequently use our language services in Poland and across Europe.
Our profile will be featured in the 2020 Cambridge Business Publication. This publication will be available in print and digital formats and include interviews, features and Cambridge news as well as full details on this year?s winners.
Due to the coronavirus outbreak, we were not able to celebrate the award at the Gala dinner, nevertheless, we enjoyed celebrating the award with a toast at home #stayathome.