Intelligent editing of scientific manuscripts

We hold significant experience in preparing publications for print as well as a qualified team
We provide specialist proofreading and translation services of the highest quality – they are carried out by native speakers with a PhD in the same or related subject area. Texts are approved by our Head of Scientific Proofreading, Dr hab. Mark J Hunt
The impeccable quality of our services makes the publication process easier and quicker for journals and publishers. We ensure proofread texts are clearly understandable to the readership and specialist terminology in used where appropriate
We can help in editing manuscripts and books at every stage of the publishing process (before and during the review, after it is accepted for print to make small edits and smooth it out) more
We work to upgrade the reputation of your journal.  We understand how important citations and impact factor ratings are to journals. Some of the journals we proofread for have seen increases in their ministerial (MNiSZW) score.
Special price list for authors submitting their texts to publishers we cooperate with
We provide author-oriented materials, including precise tips regarding the publication process and preparing the text for print – our Head of Scientific Proofreading is an author and reviewer of a number of scientific articles published in prestigious journals
We can lead workshops on efficient writing and publishing scientific texts learn more here
When requested, we can guarantee complete confidentiality – the most recent discoveries of researchers all over the world are safe with us
Our services find recipients all over the world and stand for excellent customer service
The end result is all that matters

We care about the perfect end result as much as you do, which is why the eCORRECTOR team supports you at each stage of preparing your manuscript for print:
Specialist translation in a short time, even for large texts: our team of experienced translators can transfer your text into a foreign language while retaining its ideas and a proper register
Proofreading texts prior to review in order to upgrade their language and ensure natural reception in an international environment: we can carefully check your text before review, which will surely make the publication easier thanks to the grammatical and punctuation correctness as well as properly applied specialist terminology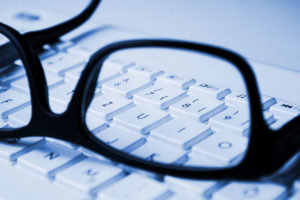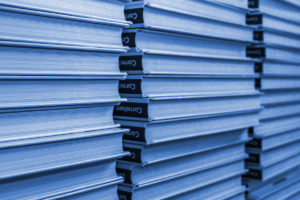 Proofreading texts accepted for print: it is also an important stage of preparing a publication – even a text with a positive review may need some polishing and minor improvements to facilitate the reception by an international reader
Proofreading the publication before print: a ready volume or issue saved in the PDF format may require small changes entered using specialist tools allowing correction without changing the page layout.
In each case specialist proofreading is carried out by a scientist who is a native speaker of English with a PhD (or an equivalent title) and experienced in academic publishing.
Do you want to learn more about the prospects of our cooperation?
We assist numerous authors in publishing their papers and books on a daily basis, along with attending to our continuous cooperation with prestigious journals. We cooperate with many publishers, such as: