Data security and confidentiality
Data protection is an important issue in the contemporary digitalised world.
Our customers and partners can rest assured that we care about the security and confidentiality of the files we receive on email or uploaded directly online.
SSL certificate ? a guarantee of safety
To minimise the risk of security breaches we have introduced new security measures. Selecting an appropriate platform and technology for our security processes is essential to protect client information against any current and future security threats.
We chose an SSL certificate, which ensures 256-bit Public/Private key encryption of data and file transfers. SSL keeps data sent across the internet safe through encryption, so that only the intended recipient can access it. This high level security system for user-to-server communication, is a globally approved security certificate. Our platforms are protected by an SSL certificate with a warranty programme of up to 200,000 ?.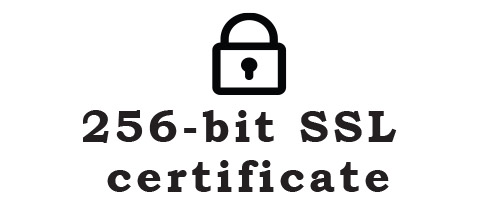 eCORRECTOR handles a lot of files on a daily basis, so our concern for their confidentiality are not just empty words. We put a lot of effort to find and use technologies that allow us to prevent unauthorised access or disclosure of the documents entrusted to us. Whether your document is temporarily stored, being processed or already sent, we guarantee that it will not be subject to intentional or accidental attempts to read the data without authorisation.
Apart from using technologies ensuring data security and confidentiality, we are happy to sign non-disclosure agreements (NDA) with those customers that want to go the extra mile and be entirely certain that their documents will not be shared without their consent. In compliance with all legal regulations, we do not store the files and information beyond the allowed deadline.
If you like to know more about the data security systems we use, our technical team is happy to answer any questions.