eCORRECTOR is a scientific proofreading and editing service founded in 2013. To date, we have helped thousands of scientists publish their results in renowned international peer-reviewed journals. We aim to help non-native speakers of English improve the language of their manuscripts in the hope that the results will be expressed in the strongest possible way. eCORRECTOR has a large network of native English PhD proofreaders and editors, many of whom are actively publishing scientists.
In line with our goal of helping scientists publish their work, we have prepared a series of short videos, each lasting between 10 and 20 minutes, covering all major themes of the journal submission and publication processes. Each video focusses on a different but essential theme and has been prepared by Dr Mark J. Hunt, our Head of Quality Control and founder member of eCORRECTOR. Mark has over 30 international peer-reviewed publications and serves as a reviewer for a number of international peer-reviewed journals.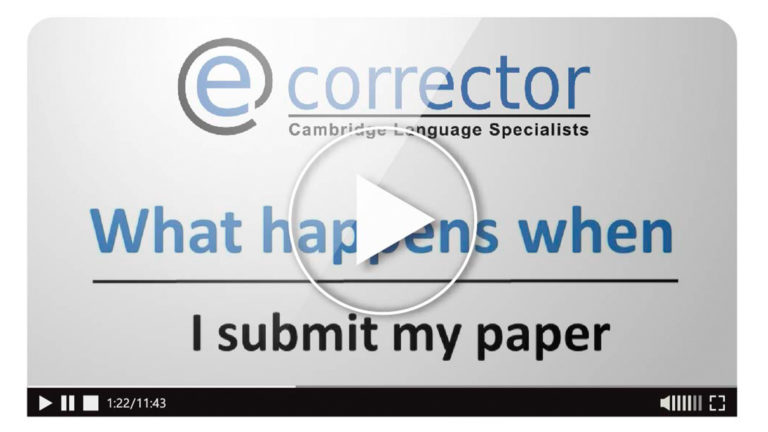 Our previous video can be found here and is entitled ?What happens when I submit my paper?. This video was a behind-the-scenes look at what happens when you submit your work for publication, how editors and reviewers evaluate your work, and the types of final decisions authors may receive from the journal.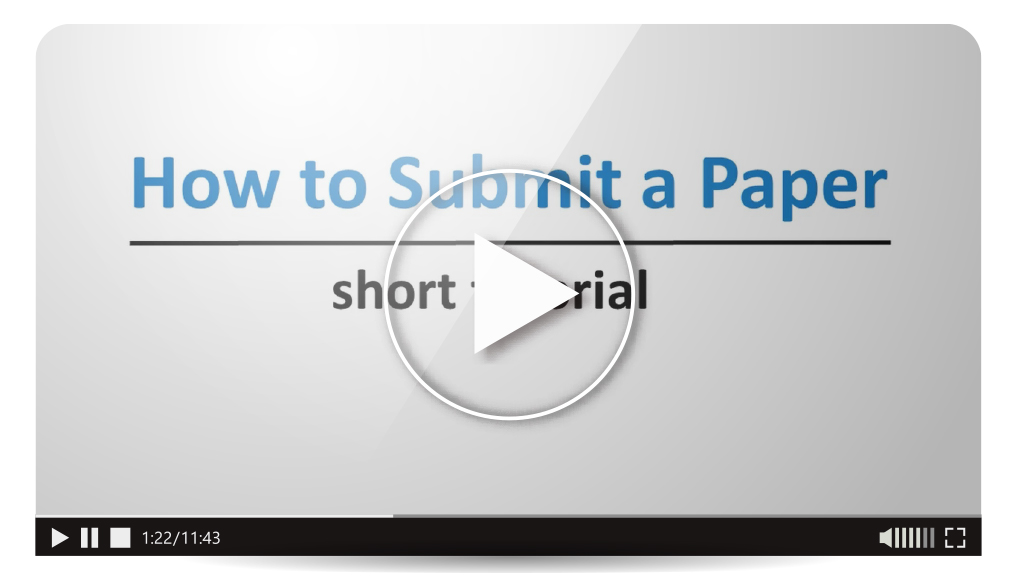 We have just uploaded our second video! It can be found here and is entitled ?How to submit a paper?. This includes a real-life example of a paper submission process. In the video, Dr Hunt shows to the viewer all the key stages of the submission procedure on a live journal submission panel. Although submission procedures at each journal are slightly different, the overall principles are the same. This particular video is aimed at PhD students or young postdocs who may never have seen how a paper is submitted or how this is done.
This video (?How to submit a paper?) lasts 13 minutes and covers 4 main aspects:
Author instructions ? specifications authors need to follow for their target journal;
Basic manuscript information ? abstract, main title, running title, word counts;
Cover letter ? an example of a typical cover letter;
Merged PDF ? an example of a merged PDF, which is what the reviewers receive.
This will be followed by further videos in the series. The topics covered in the future will include ?How to start writing your first paper?, ?How to respond to reviewers? comments?, and ?7 easy steps to improve your scientific writing?. Together, these videos will cover all the key aspects of the publication process, from submission to eventual acceptance.
If you would like to leave any feedback, or if there is a particular topic you would like covered, please contact us at info@ecorrector.com and let us know.