PhD Editing, Proofreading and Translation of Academic Texts
Why scientists choose us?
 

Cambridge quality editing and proofreading

 

English native speaker PhD holders based in UK & US

  Top PhD researchers from some of the best institutes in the world

 

Excellent 2-stage quality assurance

  We help authors publish in international peer-reviewed journals – See the journals our authors recently published in
For Scientists By Scientists
eCORRECTOR was founded by Dr. Mark J. Hunt (PhD University of Cambridge) in 2013. It is a specialised editing and proofreading service for academics intending to submit their work to international peer-reviewed journals. Our expert editors and proofreaders are all native speakers of English, hold a PhD (or equivalent, e.g. Doctor of Medicine, Doctor of Law) and the majority are actively publishing scientists. We are well aware of the rigorous standards placed on language during the publication process; these can be a key factor when reviewers evaluate texts.
PhD editing and PhD proofreading is done solely by accomplished PhD scientists

Two essentials that differentiate us from many other companies!
1. Will your work be edited by a student or an accomplished PhD holder?
  Some companies may use Master's or PhD students (PhD candidates), rather than researchers who have completed their PhDs and hold a good publication record.

  At eCORRECTOR we verify that our proofreaders and editors hold a PhD (or Doctor of Medicine/Law) and cross check their publication record to find the best match for your text.

2) Will a native or "near-native" English speaker edit your work?
  Some companies may offer the services of native speakers whose mother tongue/first language may not necessarily be English.

  At eCORRECTOR we verify that the mother tongue/first language of our PhD editors and proofreaders is UK/US English.
If in doubt ask about the credibility of the academic working on your paper.

Editing and Proofreading in
all
areas of science
We provide journal editors and scientists with PhD level editing and proofreading in all the major areas of science. Manuscripts are edited or proofread for grammar, punctuation and overall sentence structure. We have substantial experience editing and proofreading in the following areas:

Biomedical Science (molecular and cell biology, molecular therapeutics, biochemistry, pharmacology, immunology, genetics, neuroscience, microbiology)

Clinical studies (medicine, psychology, emerging infectious diseases)

Ecology (environmental science, botany, wildlife and fisheries)

Engineering (industrial, civil, chemical and bioengineering)

Physics, mathematics and geology

Chemistry (organic, materials and chemical engineering)

Sociology and management papers
Our PhD Editors and Proofreaders
Many journals require that manuscripts are edited or proofread by a native speaker of English. In our experience, good editing or proofreading of technical academic texts can only be carried out properly when the editor or proofreader is both a native speaker of English and a person familiar with the manuscript content. For this reason we are very selective over our editors and proofreaders and strive to provide only excellent editing and proofreading. Our editors and proofreaders are PhD's and Doctor's of Medicine who have received their qualifications from prestigious universities, mainly in the UK and USA. Many are active researchers who continue to publish their work and therefore remain familiar with the challenges of the publication process.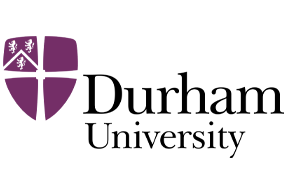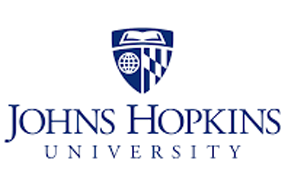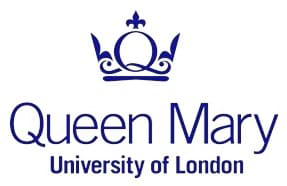 Our editors and proofreaders have received their qualifications (PhD or equivalent e.g. Doctor of Medicine) from internationally-recognised universities.
Cambridge Quality Editing & Proofreading
eCORRECTOR is based in Cambridge, UK. In 2020 we were honored to receive the Cambridgeshire Prestige Award. Cambridge is a special place for us. Our founder Assoc. Prof. Mark J Hunt carried out his PhD research at Trinity College, Cambridge. It is a historic seat of learning and we feel our strict quality assurance measures enable us to provide Cambridge-level editing and proofreading which is carried out by our network of PhD researchers based in the UK and US.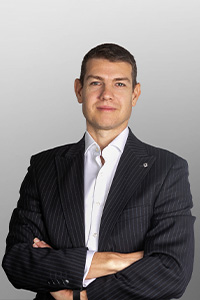 Our head of editing and proofreading, Assoc. Prof. Mark Jeremy Hunt, author of over thirty publications and journal reviewer, oversees quality assurance at eCORRECTOR.
BSc (Pharmacology) King's College London

PhD (Pharmacology) Trinity College, University of Cambridge

Postdoc – University of Nice Sophia Antipolis

Associate

 Professor, M. Nencki | Polish Academy of Sciences

Member of the evaluation committee, Doctoral School of Exact and Natural Sciences, UW

15 years experience in scientific proofreading
How We Work
All manuscripts are treated individually. We determine the most suitable editor or proofreader. We typically charge 0.04 GBP for PhD editing and 0.03 GBP for PhD proofreading per word. References are not usually included unless specifically requested by the author. Typical turnaround is 4 working days for a standard length manuscript (4000 words). You will receive a tracked-changes version and a final version, often with helpful comments aimed to strengthen the paper.
If you have any queries at any stage or post submission, our dedicated customer care team are happy to help and usually reply within 1 hr during normal office hours.
PhD Editor or Proofreader
2-stage Quality Assurance
Are you looking for high quality native speaker translation services?
We recommend contacting our business partner – MD Online. They have significant experience delivering translations in all European languages and major international languages.
MD Online has a substantial network of experienced translators who are native speakers of target languages, so you can be sure your text will be properly localised and have a natural flow.
Go To MD Online Website
eCORRECTOR has been providing specialist editing and proofreading since 2013. We have grown substantially by word-of-mouth and are recognised by authors and journal editors to provide a high quality service.
We operate a strict selection procedure for our editors and proofreaders and carry our continuous assessment to ensure we provide the highest level of editing and proofreading. We have a strong track-record of regular and successful work with individual authors, journal editors and publishers and are aware of the strict language conditions required from international peer-reviewed journals. Our business has grown largely through word of mouth and recommendation to colleagues.
We provide the necessary edits to improve the English language of your submission expected by reviewers and journal editors.
Our editors and proofreaders hold a PhD (or equivalent, e.g. Doctor of Medicine) in an area directly related to the content of the text.
Continual quality assurance at every level of the editing or proofreading process ensures your file is carefully proofread.
Many of our editors and proofreaders are active scientists with their own publication records and history of reviewing manuscripts.
We provide high quality editing and proofreading in all areas of science.
We have a strong track record of helping numerous authors and academic journals. What is more, a growing number of research institutions and universities use our services.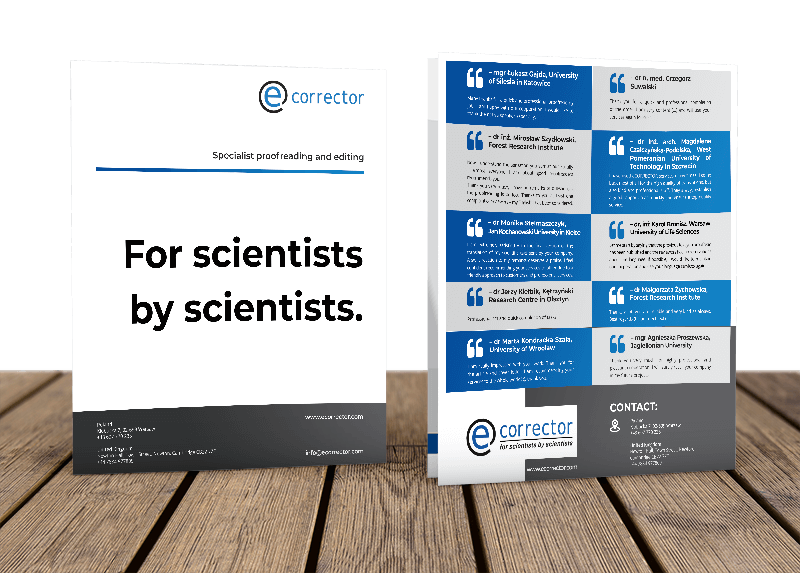 Our services have engaged over 200 universities and research institutes in Europe, including scientists from:
Medical University of Innsbruck
Charles University
University of Bern
Jagiellonian University
University of Zurich
University of Bergamo
Warsaw University of Technology
Milan University of Technology
University of Genova
Suez Canal University
University of Milan
Yaroslavl State Pedagogical University
Poznan University of Medical Sciences
Maritime University of Szczecin
Amirkabir University of Technology
eCORRECTOR has provided editing and proofreading services for many journals and individual scientists. These include:
Acta Neurobiologiae Experimentalis
Medical Science Pulse
Human Movement
Meteorology Hydrology and Water Management
Annual Reports
Scientific Journals of the Maritime University of Szczecin
Advances in Clinical and Experimental Medicine
Dental and Medical Problems
"It has been a pleasure to work with the team of eCORRECTOR, particularly with Justyna. They are very collaborative, responsive, and understanding of customer needs. I can highly recommend their services."
-Prof. Gianfranco Minati, Italian Systems Society, Milan, Italy
Italian System Society →
"We would like to thank eCORRECTOR, especially the proofreader and other people working on our paper for their valuable comments concerning the content, style and language. Our cooperation has been very satisfactory, as so far no editor has suggested any modifications of the English text you provided. Thank you very much. Please give our thanks to the native speakers? team, especially to Mark for such an excellent selection of experts."
– prof. dr hab. Zbigniew Sierota, Forest Research Institute – IBLES 
IBLES →
"I have used eCORRECTOR services many times. I come back most of all for the high quality of translations, but also kind and professional staff. They always establish a good rapport, react quickly and ensure a top quality service"
– dr Magdalena Czałczyńska-Podolska, The West Pomeranian University of Technology, Szczecin
ZUT →
"Let me start by saying that the previous text you proofread has been published and the reviewers had no reservations about the language. If possible, I would like to maintain our cooperation and use your language services again."
– dr Karol Bronisz, Warsaw University of Life Sciences WULS | SGGW
SGGW →
"Now I understand the sensation you stirr at our Faculty – almost everyone I ask about good proofreaders recommends you. Thank you very much, I have no remarks or questions – the proofreading is perfect. Thanks to you at least one complaint of reviewers – my English – has been considered…"
– dr Mirosław Szydłowski, Forest Research Institute
IBLES →
To date, we have helped

thousands

of scientists publish their results in renowned international journals.
Our services are appreciated by scientists from many research institutes. We have a long-lasting cooperation with several universities, research institutions and publishers. We have proofread and translated more than thousands of scientific texts in areas such as medicine, chemistry, physics, molecular and environmental biology, zoology, earth sciences, environmental protection, medical chemistry, IT, linguistics, theology, philosophy, art, health sciences, economy, law, etc.